The WBK E-Diary
Your new best friend to keep track of all the good things in life, and so much more… This interactive e-diary is designed to help... show more
Need help? Talk to an expert
delivery & returns
You will receive your ebook/PDF in its complete form and will not be able to return it for a refund.
This diary is perfect for those who:

✓ Find it difficult to stay on track with their tasks throughout the day
✓ Become easily overwhelmed by a long to-do list
✓ Can be stressed or thrown off by minor inconveniences or events
✓ Find that they easily let negative thoughts creep in throughout the day
✓ Easily forget all the small yet wonderful things life provides
✓ Are in need of a mindset change
✓ Want to boost their positive outlook on life!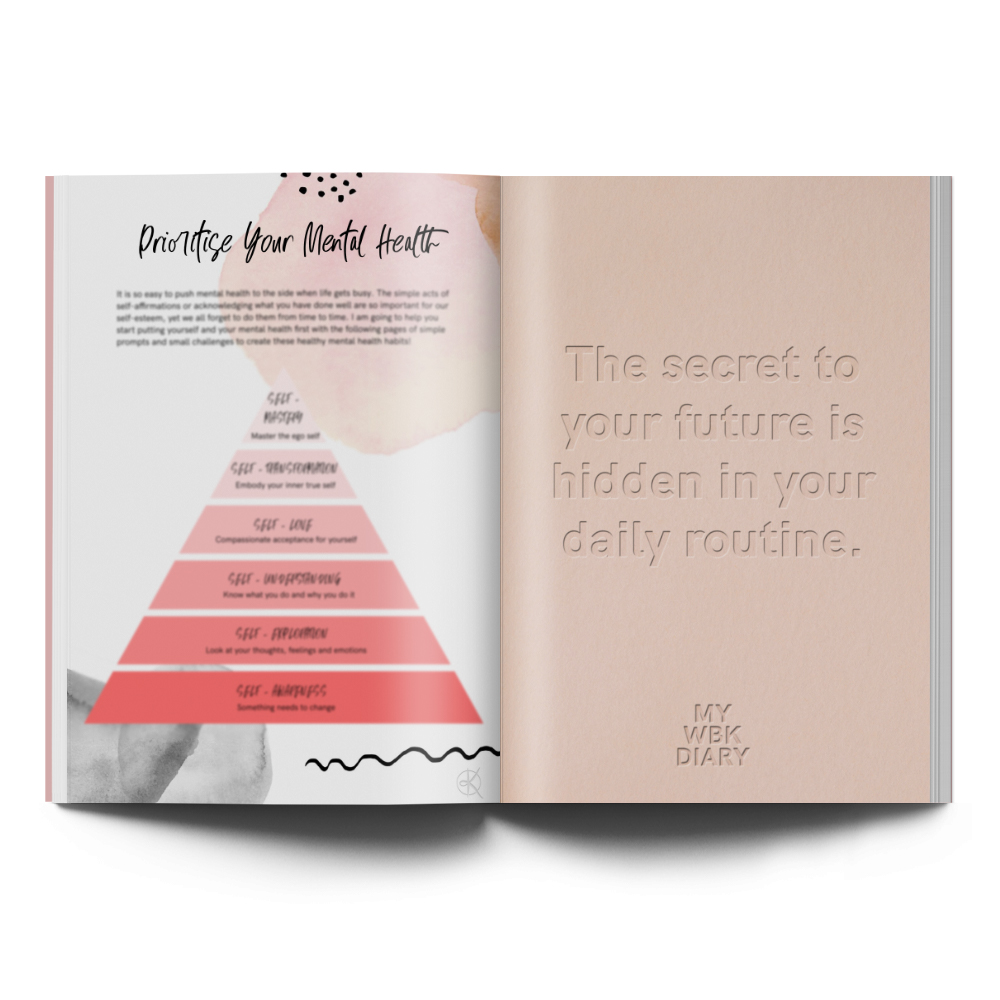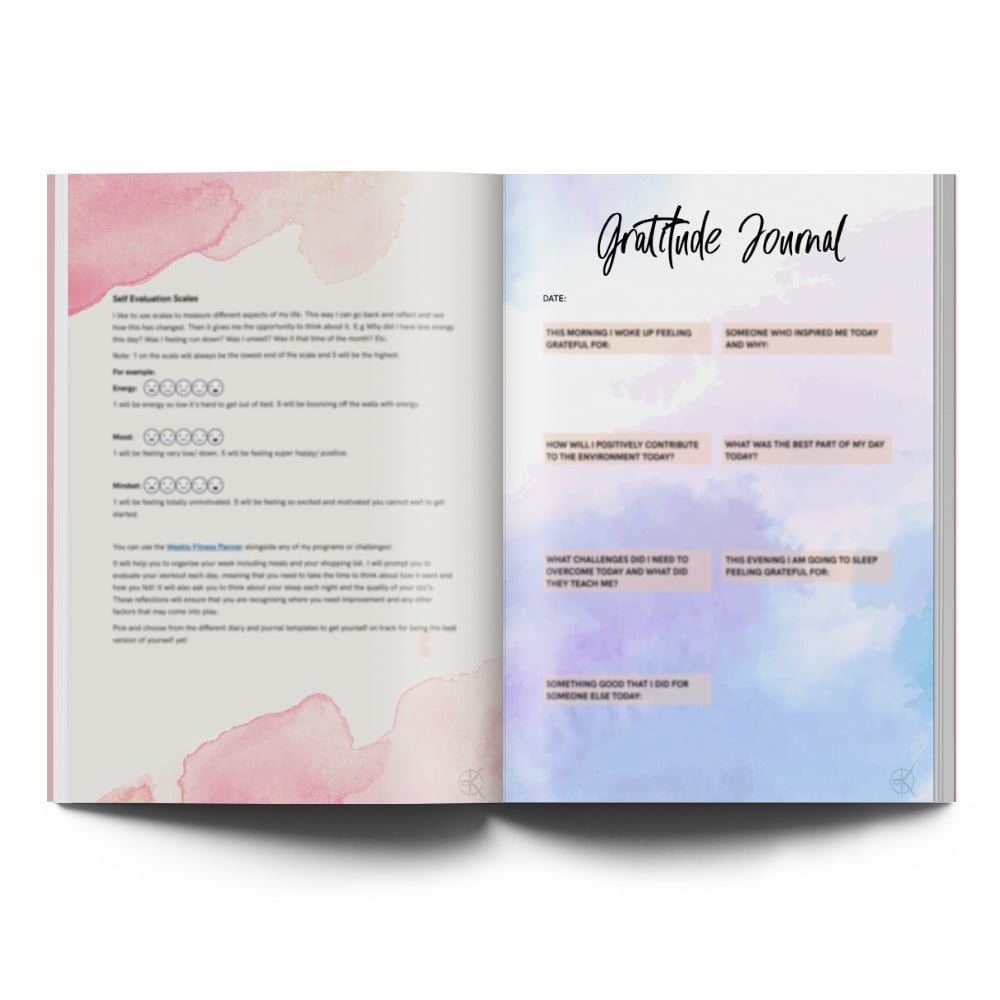 Journaling, reflection and gratitude are all actions associated with improved mental health. Whether you are in need of boosting your happiness or you are already feeling quite content, taking a few minutes each day to think about (and write down) what in life you really love and are thankful for has been proven to boost mental health in both the short and long term.
By reflecting on things that go right and every little thing that you are grateful for, over time your brain will start to notice the good things over the bad or difficult. You will start to acknowledge what you have, from your morning coffee to a house over your head. This will in turn help you to handle daily stress, any curveballs that may be thrown your way and difficult times with more ease.
#mentalhealth #organization